There are times when you will find it more cost effective to replace your DC controller with a new control system. If that time is now, then contact us with your requirements and let us provide you with a no obligation quote. You will find that we are able to provide you with the most competitive market price for a new retrofit system that is built to your specific requirement.
There are many options of retrofits available in the UK market today, however the quality and durability of these controllers can be a cause for concern. When your replacing an old system with a new system, you want the peace of mind knowing that the system you have fitted can live up to your expectations. Rest assured with our controller range you can have that peace of mind.
We can provide you with a ready built retrofit panel to drop into place of your old controller or we can fit the new system into your truck for you.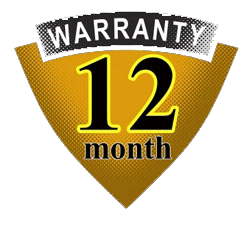 All controllers are provided with full 12 months warranty and come with after sales support.
The controllers we supply will come already built on an aluminum plate along with the required contactors. Also supplied will be the truck harness loom and foot control unit.
We can also build the controller on the original base plate for an additional charge, this makes it easy to drop back into the truck with its original mounting holes. Also depending on the original throttle controller, we may be able to modify the throttle unit to be used with our new control system.